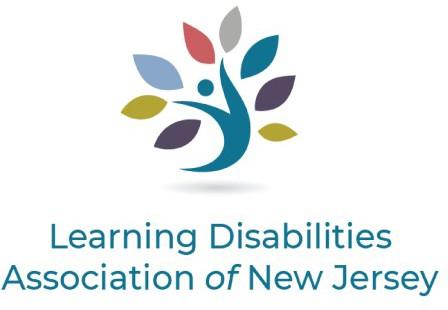 Parents, Educators, Professionals, Adults, & Students
Fall Conference & Resource Expo
Preschool thru High School and Beyond
The College of New Jersey (TCNJ) – Education Building
Sunday, November 6, 2022 9:00 a.m. – 3:30 p.m.
*** Some changes may occur to workshops due to speaker changes or cancellations***
8:15-9:00 Registration & Resource Expo Opens
9:00-9:45 Session A Keynotes
Room 1: Understanding Children's Rights to Read: Putting It All Together/Kunz (PK-HS; E )
Participants will be introduced to ILA's Children's Rights to Read initiative and the comprehensive literacy components needed to maximize learners' development as readers and writers. Attendees will be introduced to whole child literacy practices that impact learner identity, growth, and engagement.
Room 2: Drumming and Social Emotional Learning: Keys to Success/Viragomusic (E; E)
Everyone has an innate ability to play drums and every student is intrigued by the magical lure in the sound of drums! Participants will experience how playing drums is an exciting, innovative, hands-on approach to motivate and engage students! Participants will have fun learning how to play simple, practical rhythms on common household items. A demonstration how to play an Afro-Cuban Conga rhythm is included. Participants will take away drumming strategies to achieve effective classroom management. Benefits of playing drums in students with learning disabilities will be emphasized.
Room 3: Pattern of Strengths & Weaknesses & SLD Eligibility: State of the Field/Korner (PK-HS; E)
The Pattern of Strengths and Weaknesses (PSW) approach for identifying the presence of a Specific Learning Disability (SLD) has been adopted by about 35 states since the federal third option was included in the 2006 revision of IDEA, but not NJ. This presentation will discuss why NJ should allow research-based evaluation techniques to be used by reviewing and critiquing current approaches (i.e., Aptitude Achievement Discrepancy, Response to Intervention, PSW) and the status of the efforts to make the code change. In particular, an outline will be shown of how a linked RTI and PSW model would benefit students and teachers and the training program that would be made available throughout the state to train up child study teams.
9:45-10:00 Break
10:00-10:45 Session B
Room 1: Continue the Conversation with Dr. Kunz/Kunz (PK-HS; E) – See Session A Room 1
Room 2: Practice-Based Self-Regulated Strategy Development Units/Foxworth, TCNJ Students (K-HS; F-Ed)
TCNJ students have used research-based strategy instruction (SRSD) procedures to design a unit to teach a math, reading, or writing strategy. Students will present practice-based examples of lessons and materials across contents that can be utilized to support independent strategy-use and facilitate self-regulation skills for students with learning disabilities.
Room 3: Dyslexia Overview: Bustin' Mythologies/Selznick (E-HS; E)
The workshop will discuss common mythologies and misunderstanding regarding dyslexia. Topics include assessment nuts and bolts, as well as a practical understanding of the school's role and outside remediation.
Room 4: Teaching a Five Paragraph Essay: A New and Effective Process Pt 1/VanBrocklen, Cannon (M-HS; E)
This session will address the two primary writing problems that special education teachers face. The first is LD students who cannot write even the most basic sentences without severe spelling and grammatical concerns. The second is for students with learning differences who are having trouble writing basic five- paragraph essays with relatively clean spelling and grammar. After taking this course, students will be able to write a five-paragraph essay with clean spelling and decent grammar.
Room 5: Benefits of a Gap Year/Bull (HS-A; E)
There are many benefits to taking a gap year before or during college, particularly for students with learning differences. Post pandemic, some of the major benefits of taking gap are the chance for students to catch up socially, as well as become re-inspired about learning. Small peer group programs where students focus on common interests via experiential learning are often more compelling and supportive than taking on the sea of freshmen and courses in college right out of high school. This workshop covers the benefits of gap time as well as the potential challenges involved in creating a varied year of experiences. It outlines the types of options available, along with research on gap year students' performance in college. A list of resources is provided for researching and vetting program options.
Room 6: Special Education 101: Legalities and Practicalities/Meltzer (PK-PS; E)
Attorney Andrew Meltzer will discuss the structure of the IDEA, who is eligible, and how to go about securing an appropriate educational program for your newly diagnosed or changing child. Andrew will also discuss the legal remedies available to families if they disagree with the programming for their child or if disputes arise as to Child Study Team Evaluations and IEP Eligibility.
10:45-11:00 Break
11:00-11:45 Session C
Room 1: Getting to Know Dyslexia and Orton-Gillingham (O-G)/Katz (E; E)
This presentation will introduce the participants to the Orton-Gillingham Approach, which uses multisensory techniques for learning: visual, auditory, and tactile. We will discuss the characteristics of dyslexia and how assessment, both formal and informal, can enable the teacher to create instructional strategies. Examples will be reviewed.
Room 2: Assessment for Post-Secondary Accommodations/Cianci (M-A; E)
Information for evaluators, parents and individuals about assessment for post-secondary accommodations in trade schools, colleges and the work place. Topics covered will include the difference between a school aged evaluation and an evaluation for post high school accommodations. IEP's vs 504 Accommodation Plans. Assessments required for colleges, trade schools and the work place. Data driven accommodations. How to choose an evaluator. How to seek accommodations after high school. Types of services available.
Room 3: The Unspoken Social Side of LD; "Why Won't Anyone Play With Me?"/Selznick (U-HS; E)
The workshop will discuss the interaction of variables related to learning disabilities and how these interact with and correlate with social issues. Variables such as "imbalanced cognitive profiles, poor "reading" of social cues and impulsivity among other factors will be highlighted.
Room 4: Teaching a Five Paragraph Essay: A New and Effective Process Pt 2/Van Brocklen, Cannon (M-HS; E) See Session B Room 5
Room 5: NAMI New Jersey: Ending the Silence/Koenig (M-A; E)
NAMI Ending the Silence is an engaging presentation that helps audience members learn about the warning signs of mental health conditions and what steps to take if you or a loved one are showing symptoms of a mental health condition. The presentation includes two leaders: one who shares an informative presentation and a young adult with a mental health condition who shares their journey of recovery. Audience members can ask questions and gain understanding of an often-misunderstood topic.
Room 6: Building Foundational Math Skills/Smolansky (E: E)
According to the U.S. Common Core mathematics standards, counting is one of the first math skills that students learn. If this domain is taught incorrectly, students are more likely to struggle with learning subsequent math skills in the future. This presentation will discuss the academic research that underpins how to teach counting and the implications of incorrectly teaching counting to young students. Everyone will leave this presentation with new techniques to build foundational math skills in the classroom and at home so that students with learning disabilities can achieve a strong base in counting and cardinality!
11:45-12:30 Resource Expo and Lunch
12:30-1:15 Session D
Room 1: How O-G Works in MTSS and Different Classroom Settings/Katz (E; E)
This workshop will review the elements of Multi-Tiered Systems of Support (MTSS) and Response to Intervention (RTI). It will compare Tier 1 (about 80% of the student population) to Tiers 2 and 3, which both provide remedial instruction for students. Attendees will be shown how Orton-Gillingham (OG) can be integrated into all types of classrooms – mainstream, pull-out, and self-contained settings. Intervention is guided by student data, progress monitoring, and the elements of explicit and systematic instruction determined by the needs of the students. Examples of instruction will be reviewed. The participants will come to understand how OG can be utilized across the content area curriculum.
Room 2: Meet the CEO of Your Brain: Understanding Executive Function Skills/Cappelleri (E; E)
Transitions can be challenging for individuals with learning differences. Individuals are expected to transition to new contexts in new ways and a tangible frame of reference is not always available. Through executive function skill development, we are able to evaluate processes required for goal-directed behavior and arm individuals to engage with what is unknown. Strategies to address cognitive flexibility/shifting, self-monitoring, and metacognition will be presented in the context of transitioning to life beyond high school.
Room 3: Ten Lessons in Transitioning from High School to College/Sokolowski (HS-A; E)
Going to college after high school can be like trying to get from one mountain top to another without a bridge. The massive gap between one set of teaching, learning, and support structures and another is daunting. But neuroatypical students can find the right tools, learn how to use them, and build their own bridges. This session offers ten practical and effective strategies for the families and friends of students making that transition.
Room 4: Increase LD Students Reading Skills to The HS/College Level/Van Brocklen, Cannon (M-HS; E)
In this session, we will discuss two advanced reading programs. The first program allowed an 11-year-old learning different student, whose tested reading level was at the second-grade level, to increase her reading level to the 10th-grade level in six months of intensive study. The advanced reading program brings highly motivated and intelligent, LD high school/college students reading levels to the college level using materials used by Harvard Universities History Department.
Room 5: Supporting Youth in their IEP: A Path to Success/SPAN (PK-HS; E)
This session will review ways to support students who have IEPs by applying key strategies to promote self-advocacy from the elementary school through the transition to adulthood stage. There are small things families and educators can do from the time children are young to build self-advocacy skills over time so that when they are ready to leave high school, they are ready to advocate for themselves in the community, at work, and in postsecondary education.
Room 6: Accessibility of EdTech Math Games/Smolansky (E; E)
Parents and educators want to provide their students with the best math learning tools available. But how do they decide which tool is best? There are hundreds of edtech websites and choosing the best one is not an easy task, especially when selecting a website for a student with a disability. Criteria for thoroughly evaluating the usability of current edtech websites and examples of applying these criteria will be shown.
1:15-1:30 Break
1:30-2:15 Session E
Room 1: Reading and Writing: Perfect Together!/Katz (E; E)
This presentation explains how reading comprehension and writing must be integrated into all content areas. The participants will come to understand that if students learn the basics of grammar and morphology, they will be more proficient when comprehending text and writing about what they learned. The presentation will overview how vocabulary can be strengthened. It will explain that by teaching the types of paragraphs: time order, sequence, comparison, example, definition, and cause & effect, that students will recognize them when they read text and utilize them when they write. Examples of student work will be shown.
Room 2: Stress and Avoidance: Assisting in the Development of Problem Solving Skills/Cappelleri (K-A; E)
Stress is a common factor resulting from the demands associated with daily life tasks, and persistent levels of stress tend to negatively affect a one's ability to thrive and be successful. Stress can lead to avoidant behaviors, which, can result in poor academic, career, and general life outcomes. Stress can be triggered by a lack of skills in areas like executive functioning, self-advocacy, and problem solving. This workshop will identify the avoidance process, and provide areas to build proactive problem-solving skills.
Room 3: A Structured approach to Essay Writing for Students with Dysgraphia/Ganz (U-HS; Ed)
Dysgraphia is often mistaken as merely a difficulty with handwriting. In reality, a significant component of dysgraphia revolves around written expression with an emphasis on executive functioning. This session will demonstrate a structured 4 step approach that helps students with dysgraphia write a 2-5 paragraph expository essay. The speaker will walk participants through a lesson and provide them with materials they can use to execute the lesson in their own classrooms.
Room 4: Benefits of Therapeutic Tutoring: Addressing the Underlying Issues of LD/Kessler (M-HS; E)
Learning disorders are neurobiologically based and stem from specific cognitive deficits. Since cognitive systems are linked, deficits in one system can cause deficits in others. Therefore, learning disorders include broad cognitive and emotional difficulties in addition to academic difficulties. The ideal treatment covers the full range of these deficits. In this presentation, the discussion will be about a therapeutic tutoring approach that addresses the underlying issues that make it difficult for individuals to learn.
Room 5: Supporting Youth in their IEP: A Path to Success/SPAN (PK-HS; E) – See Session D Room 5
Room 6: College Selection and Application for Students with Learning Disabilities/Weil (M-HS; E)
The college application process is a nuanced and complex journey for parents of students with learning disabilities. In this session, you will learn about the college landscape, how to find the right fit for your student, and the information you need to make informed decisions.
2:15-2:30 Break
2:30-3:15 Session F
Room 1: Mindful Strategies and Social-Emotional Learning Conversations for Kids/Weitzberg (PK-5; F, Ed)
As a certified yoga instructor, mindfulness teacher, and certified NYS special and early childhood educator, Samantha will guide participants in several exercises to complete at home to build resiliency at home. The group will engage in a few breathing exercises and seated postures. She will then support families and caregivers as well as educators in creating their own toolkits to create meaningful conversations around patience, mindfulness, and social emotional reflection. We will discuss techniques for setting up a comfortable space and the benefits of incorporating SEL into your child's life.
Room 2: Self-Monitoring Scales: Tools to Establish Foundations for Change/Cappelleri (K-A; E)
Descriptive terms like good and bad help with a general understanding of feedback, but they also limit our abilities to learn from experiences by enabling an all-or-nothing mindset. Self-Monitoring scales are a less subjective tool to help us reflect on what may or may not be working and track progress as we achieve our goals. This presentation will discuss the importance of self-assessment, authentic data collection, and how to make use of it.
Room 3: Ten Lessons in Transitioning from High School to College/Sokolowski (HS-A; E) – See D Room 3
Room 4: Teaching Appropriate Vocabulary Words Across the Curriculum/Chambre (K-M; Ed)
What choices do teachers make when selecting vocabulary words to teach? This session provides attendees with specific tools for vocabulary word selection as well as conceptional frameworks that guide vocabulary word choice. Using hands-on experiences, attendees will explore fiction and non-fiction texts and work collaboratively to select vocabulary words and create accessible definitions for their students. Additionally, online vocabulary resources will be shared for further support.
Room 5: Introduction to the Process of Reading Instruction/Schechter (K-5; F, Ed, O)
Reading is a complex process that relies predominantly on language and decoding skills in the earlier phases of becoming a reader. Learn about the various elements of the reading process and the essential components of reading instruction, and consider ways to both prevent and respond to students who experience common reading difficulties.
Room 6: Succeeding with LD & Other Related Disorders: The Student Perspective/STAMP (K-PS; E)
This presentation is delivered by Middle and High School students who have had their own unique journey from diagnosis to success in the classroom despite the day-to-day challenges of learning disabilities, such as Dyslexia. They discuss the characteristics of their disability, common myths they encounter, accommodations and assistive technology they use, self-advocacy and their personal stories. Included is a brief simulation designed to allow attendees to experience what it feels like to have a learning disability as well as a Q&A session.
3:15 Break
3:30 Certificate of Attendance – 4.5 hours PDUs (Professional Development Units -NJ Provider Id #568)
In exchange for Feedback Form – In-person only
3:30 Annual LDANJ Member Meeting – In-person only
Holly Bull is President of the Center for Interim Programs, founded in 1980 as the first independent gap year counseling service in the U.S. She is an expert in this unique field, drawing on her own two gap years and thirty+ years working as a gap year counselor with over 3500 students. She has visited numerous programs worldwide and been a keynote and panel speaker at NACAC, IECA, HECA, NAFSA, Gap Year Association, USA Gap Year Fairs, and high schools nationwide. Holly has a BA in Anthropology from the University of Virginia and a Master of Education from Harvard University.
Michael Cannon has served as an Associate Dean of Students and taught various levels of mathematics starting at the algebra level up to and including calculus for high school students grades 9 to 12. During his time as an educator, Michael most enjoyed serving as a mentor to the high school students helping guide them every step of the way from point A to graduation.
Alissa Cappelleri earned her graduate degree in Special Education from The College of New Jersey and currently serves as the Program Development Coordinator of New Frontiers Executive Function Coaching. She meets with clients of all ages and abilities to explore existing strategies and develop goals to encourage adaptability, enable
problem-solving, and foster independence. She provides tools with each individual in mind and prides herself in being a steady partner in the process of building resilience.
Dr. Susan Chambrè is an assistant professor of education at Marist College in Poughkeepsie, NY. Dr. Chambrè has over 20 years of teaching experience in urban and suburban elementary schools. She has provided coaching and professional development training to teachers on multiple areas of reading and vocabulary instruction. Her research focuses on vocabulary acquisition, early readers, and teacher pedagogy. Currently she works with pre-service and in-service teachers develop supports connecting vocabulary instruction with reading comprehension.
Rachaele Cianci is a Learning Disability Teacher Consultant with 35 years' experience as a Special Education Teacher and a Learning Consultant in the public School Setting; pre-school through post graduate. Experience also includes coordinating the Child Study Team and student support services at the Princeton Charter School. A founder and Executive Director of the Princeton Center for Educational Assessments; a non-profit organization dedicated to supporting families and schools. An experienced speaker across a variety of educational and assessment topics. Rachaele has a wide range of experience from Pre-School through adults.
Dr. Lauren Foxworth is a full-time professor at TCNJ. She earned her Ph.D. in special education from The Pennsylvania State University, where she conducted intervention research to strengthen writing quality and support self-regulation skills of students with high-incidence disabilities. Her work has been published in several peer-reviewed journals, including TEACHING Exceptional Children, Journal of Adolescent & Adult Literacy, Intervention School & Clinic, Behavioral Disorders, International Journal of Research in Learning Disabilities, and Exceptionality.
Alexandra Ganz works at Eagle Hill School in Greenwich, CT. Currently in her 8th year, she is a special educator that teaches 6-9th grade Language Arts, Reading, Study Skills and Writing. Alexandra is the co-chair of the Writing Department, and she has a particular interest in the neuropsychology of written language disorders with a focus on Dysgraphia. Alexandra received her undergraduate degree in education with a minor in special education from American University and she received her masters in education from Johns Hopkins University. Prior to working at Eagle hill, Alexandra taught self-contained special education grades 1-8 in Baltimore City Public Schools.
David Katz has a MAT and is a Fellow of the Academy of Orton-Gillingham Practitioners and Educators. David is the co-author of The Orton-Gillingham Teachers' Guide and author of the Orton-Gillingham Sound Cards for Visual and Auditory Drills. David has created an on-line, on-demand, 30-hour Orton-Gillingham course, available at: www.whizzimo.com. Serving as an Inclusion Facilitator and Supervisor at public and private schools, David has developed programs which integrate special education instruction into the mainstream classroom. He has presented teacher training programs and parent workshops across the country, in Canada, and in Israel. He has also served as an adjunct professor at several universities in the New York tri-state area. David is the past president of the NJ Branch of the International Dyslexia Assoc. and has served on the advisory board for LDANJ.
Amanda Kessler obtained her B.S. in Psychology and Neuroscience from the University of North Carolina at Chapel Hill and continued her education at NYU where she received her M.A. in Clinical Psychology. She currently works for Dr. Katie Davis at her private practice performing therapeutic tutoring with children diagnosed with learning disorders. This fall, Amanda is applying to Clinical Psychology PhD programs where she hopes to specialize in developmental disorders.
Mitchell Koenig is the Signature Program Assistant at The National Alliance on Mental Illness of NJ (NAMI NJ). He is a MSW candidate at Rutgers University. He has recently graduated from the University of Delaware with his bachelor's degree in Human Services. Mitchell is constantly expanding the signature and homegrown programs at NAMI NJ by recruiting, training, and educating new presenters and educators. He is also working to expand on the Multicultural Programs by using cultural humility and working with diverse cultures through outreach and partnering with community members throughout the state. Mitchell plans to finish his master's degree in order to continue pursuing a career in the Social Work field.
Dr. Steven Korner earned a doctorate from the University of Pennsylvania, has served in director positions in psychology in psychiatric facilities, in a school psychology program, and in a NJ public school district. He was an associate professor in a child-clinical psychology doctoral program. In addition, Dr. Korner has published and made presentations over 90 times and was editorial consultant for various psychology journals. His work on the neuropsychological approach to learning disabilities earned him the 2018 Sam Kirk Award for Educator of the Year from the Learning Disability Association of America. With the support of various interested NJ organizations, Dr. Korner has been spearheading the initiative to revise the special education code in New Jersey by adding the federally approved third option for SLD evaluation for special education eligibility.
Dr. Kenneth Kunz is the Board President of International Literacy Association and the Founder/Director of For the Love of Literacy. He serves on the Board of Little Free Library, New Jersey Literacy Association, and Learning Ally. He has presented professional development centered on literacy instruction in classrooms and at state, national, and international conferences. Dr. Kunz has authored multiple books on the topic of literacy and leadership in schools.
Andrew Meltzer is a special education attorney and advocate. Mr. Meltzer knows on a deeply personal level the challenges families of children with special needs encounter; he was a classified student who conquered his learning differences to become a lawyer. His unique personal and professional experiences in special education law makes him a natural and effective advocate for his clients. He helps special needs students attain the success in school and life of which they are capable.
Sophie Schechter is an Associate Director of Program at Literacy Trust, where she's led the implementation of various reading interventions across numerous elementary schools. Her recent work as a literacy consultant with P.S. 236X played an integral role in the school leading the borough, which includes 161 K-5 schools, in student reading growth on Acadience assessments. Notably, Sophie struggled with dyslexia and strives to increase teacher understanding of how to help students read.
Dr. Richard Selznick is a psychologist, nationally certified school psychologist and assistant clinical professor of pediatrics. The author of five books, including "The Shut-Down Learner: Helping Your Academically Discouraged Child "and "What To Do About Dyslexia: 25 Points for Parents." Dr. Selznick strives to talk to parents and educators in plain, down-to-earth, jargon-free language to help demythologize common issues with children. He is the Director of the Cooper Learning Center, in Voorhees, NJ and his website www.shutdownlearner.com has over 500 blog posts, blogs and other information for parents.
Adele Smolansky is an experienced software engineer and researcher studying Computer Science at Cornell University. Inspired by her younger sister who has a severe disability called Rett Syndrome, Adele is focusing her studies and career to develop educational tools that are accessible for kids with disabilities. She has worked at Google for two summers as a Software Engineering on the Android Accessibility and Google Drive teams. At Cornell, Adele is conducting research with the Future of Learning Lab and Enhancing Ability Lab, where she uses cognitive science and machine learning to improve edtech accessibility and efficacy. Adele is also developing AI-Learners, an edtech website that helps kids with disabilities learn math.
Mary Sokolowski worked in the field of post-secondary education as an instructor and administrator for over twenty years Before joining the College Internship program (CIP),. She served as a faculty member at diverse institutions across several states. Dr. Sokolowski previously worked as Director of Federal Relations and Director of Community and Government Relations. She received her Ph.D. from SUNY-Binghamton in 1999. Mary was born and raised in New Jersey and is a proud graduate of Rutgers College (1986).
SPAN Tammi Kaminski and Tara Szymanek work as educators on the (PTI) Parent Training & Information center for New Jersey and the Special Education Volunteer Advocate (SEVA) projects. The PTI supports families in ensuring that their child with a disability or special health care needs receives the appropriate supports and services for a productive life. The SEVA Project coaches and mentors families to improve their advocacy skills and communicate effectively with the school team.
STAMP NJ Student Leaders are a group of students who speak to groups of educators, parents, and/or students about their learning disabilities, the importance of self-advocacy, and the value of assistive technologies. They have presented at national and regional conferences, colleges and universities, and school districts.
Russell Van Brocklen presented at the Everyone Reading Conference in Manhattan from 2014 to 2020. He has also presented four times at a conference run by the Learning Disabilities Association of New Jersey. Similar material will be presented at the Fall Symposium 2022, put on by the New Jersey Association of Learning Consultants. In addition, for the past three years, he was a reviewer for the reading programs put on by the International Dyslexia Association Conference.
Viragomusic is owned and operated by Amy Schindler – a graduate of Long Island University BA Music and a certified music teacher in NJ, guitarist, vocalist- and by Maire Tashjian – a graduate of New Jersey City University BA Music and a drummer and vocalist. Together, they have 15 years of experience as engaging educators, performers and facilitators. They offer diverse, inclusive, equitable, exciting hands-on, educational music programs within school performances. Their programs are aligned with NJSLS utilizing CLKS and SEL. Their teaching experience includes NJPAC in school Artist-in-Residence musical programs and performing arts teachers at the Benway School, Wayne, NJ. www.viragomusic.com
Bettina Weil, MSW, IEC is an educational consultant specialized in the transition to college for students with learning disabilities. Bettina has a private practice and has been counseling students and their families since 2007. She has lectured extensively in topic related to college transition and retention.
Samantha Weitzberg is a certified special educator in New York. She has over a decade worth of experience working with families in both the school and home setting. The Yogadventurer has appeared in after schools, camps, hospitals, and learning centers across the Tri-state area. Samantha is a certified yoga instructor, children and teen's yoga instructor, and trauma informed educator. She is also a contributing writer for the sleep and mindfulness app Moshi Kids. She has written SEL curriculums for both this blog and her district.
Special thanks for their support!
Disclaimer: LDANJ does not endorse or recommend any method, treatment, or product; evaluation or remedial center, program, or persons for children and adults with learning disabilities. It does however, endeavor to inform, believing that you have the right to know what is available to assist those who have a learning disability to reach their full potential.